There are a plethora of choices out there today when comes to learning to play the guitar.
So what exactly is the best way to learn?
Guitar Lesson World: The Book is back in stock. Once again, you can purchase it in book or PDF form.
I also went almost insane trying to improve my improvisation skills. Back then, I had no way to measure something so abstract like improvising, phrasing, creativity or songwriting so I had no objective way to even know if I was getting any better or not… but it sure felt that I was just spinning my wheels and not really getting anywhere.. It was as frustrating as trying to pick the fleas off a dog's back while wearing boxing gloves!
Third, even if you were able to resolve the first 2 problems, the biggest problem for you is that these wannabe electric guitar lessons are just pieces". Pieces will not make you the guitar player you want to be… only the right strategy will. A strategy specifically, uniquely and personally designed for you by an actual expert guitar teacher and someone to keep you on track and hold your hand through the process.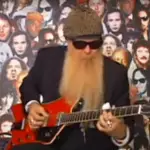 He made me aware of both strengths and weaknesses in my playing that I did not even know I had. From there he gave me the knowledge, tools and guidance to literally transform my guitar playing by enabling me to overcome things that were preventing me from becoming a truly creative and self-expressive guitar player. These were the kinds of things that none of my previous guitar teachers and books I studied were able to do for me.
What I found to be really great was the fairly extensive application. You fill out a questionnaire and he really does do a great job of assessing where you are, what your personal goals are and I do feel like every single item I get as part of a lesson is exactly focused on where I want to be as a player. It's almost overwhelming where I feel like I can't keep up with this stuff but it's so good! So I go through it at my pace and find ways to use everything, which is great!
The biggest change that has happened since taking lessons with Tom is playing like a true musician & kind of separating myself from all the wannabes. Tom's lessons are easy-to-understand, very in-depth and tailored to what YOU want to learn versus private teachers who are often using their students as guinea pigs trying to figure out how to teach. Tom knows what he's doing! He's an ordinary guy, but he's doing extraordinary things.